With the latest release of Accudemia you can now export your data by using ADX (Accudemia Data eXchange). As every job in ADX can be scheduled that means that you are also able to schedule your export jobs!

To do so, in ADX click on "New Export Job" (make sure you're running the latest version of the application).

A popup will appear like shown in the image below…


Click Next…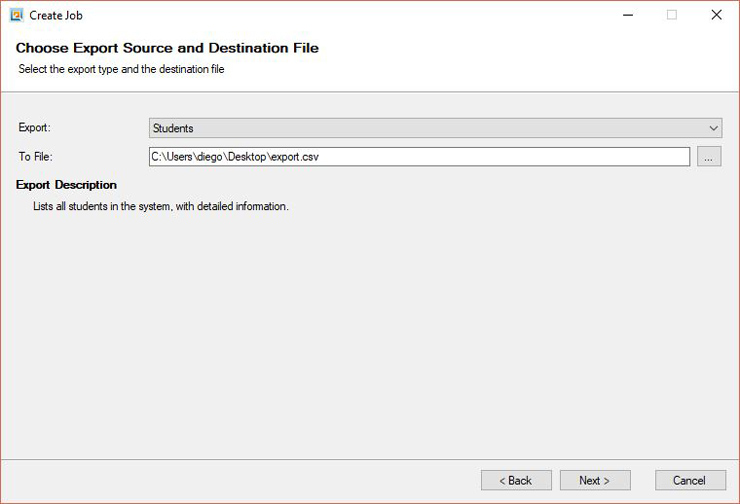 Here you'll have to select what you want to export (we keep adding exports regularly) and the destination file (where you want to save the exported data).
In the image below you can see what you can export at the moment…

Click Next and Finish and your job will be saved.
You can now schedule your brand new job or run it just as any other import job.

Happy exporting!